| | |
| --- | --- |
| Jenis pembayaran: | L/C,T/T |
| Min. Memesan: | 500 Bag/Bags |
| Waktu pengiriman: | 10 Hari |
Info dasar
Bahan: ABS
Aplikasi: Penggunaan Proyek
Transparansi: Kartu Buram
Mini/Micro/Nano, LTE/ 4G USIM SIM Card: ISO
LTE 4G Sim Card: ISO
3g WCDMA TDS-CDMA Test Sim Card: ABS
Additional Info
Produktivitas: 25million per month
Merek: CTWY
Transportasi: Ocean,Air
Tempat asal: Cina
Kemampuan Supply: 1.8billion/Year
Sertifikat: SGS, SAS
Deskripsi Produk
CTWY menghasilkan kartu sim secara profesional.
Output kartu SIM sehari-hari sekarang kompabilitas 500k.
Ketebalan kartu SIM printing 0.7-0.8mm tidak ada lamiantion. itu bisa mengurangi biaya dan output meningkat.
Sim Card Personalisasi Aliran Proses dan Rencana Mutu:
1. Materi
Inspeksi - kontrol kualitas
2. IQC SIM Cardbody - Inspeksi chip - kontrol kualitas lem hotmelt
3.Milling and Embedding - kartu pertama - Inspeksi standar dalam proses pemeriksaan - kontrol kualitas
4. Punching - inspeksi standar inproses dalam pengendalian kualitas spection
5. Pre-perso.:Personalisasi validasi perfile - Data personalisasi Validasi-Validasi Label - validasi kartu pertama
6. Perso.:Inspeksi standar dalam proses pemeriksaan - kontrol quanlity --- konfirmasi kartu pertama - perso.
7. Die cut: standar inspeksi dalam proses pemeriksaan
8.OQC
9. Paket
Kami memproduksi ISO SIM Card Cardbody dan full card production (Cardbody + milling + embedding + meninju + Perso). 2FF + 3FF sealess diecutting, 2FF + 3FF + 4FF sealess diecutting.
Kapasitas:
Type

Item

Shenzhen

Beijing

India

Shanghai

Total production capacity


Remark


Telecom card

Cardbody

450Million

400Million

200Million

540Million

1.5billion

Per Year

Milling + Embedding

360Million

300Million

*

360Million

1.02billion

Per year

personalization

180Million

200Million

200Million

580Millon

Moulded injection card

Single card printing

420Million

420Million

*

*

840Million

Molded injected card and printing start at Shenzhen on Oct. 2016,Output12Million/Month at least

Finance card

*

100Million

200Million

300Million

Per year

Non-telecom card, contactless card

100Million

100Million

200Million

500Million

Per year
Spesifikasi
Parameter Teknis berupa SIM Card:
Ukuran: 86 * 54 (mm)
Ketebalan: 0,7 mm inti tunggal, 0,8 inti tunggal, or0.76 +/- 0.08mm dilaminasi
Pencetakan: Pencetakan offset (teknologi Jerman)
Kerajinan: efek buram / giltter Penggilingan dan embedding chip, ukiran laser, penutup panel gores
Merek Chip opsional: Sumsung, ST, NXP, THC dll.
Jenis IC: Hubungi IC Card
Faktor: 2FF / 3FF / 4FF atau 2FF + 3FF atau 2FF + 3FF + 4FF
Ukuran memori: 32k, 64K, 128k, atau 256K
Platform: Native atau JAVA
Fitur Chip: Rentang voltase: 1.62V ~ 5.5V, Retensi Data: Minimal 10 tahun
Daya Tahan (Baca / Tulis): Minimal 100.000 siklus
Dukungan Fungsi: Remote File Management / Remote Application Management / BIP / MMS
Fitur Keamanan: Mileages / Authentication counter / DES / 3DES / AES
Standar kepatuhan:
SO 7816-1, 7816-2, 7816-3, ISO7816-4
GSM 11.11, GSM 11.14, GSM 11.17, GSM 03.40, GSM 03.48
3GPP TS 31.101, 3GPP TS 31.102, 3GPP TS 31.114, 3GPP TS 43.109
Kartu SIM triwulan, kartu ISO, 2in1 kartu SIM otomatis lengkap diproduksi untuk penggilingan, embedding, persatuan. paket lini produksi mulus.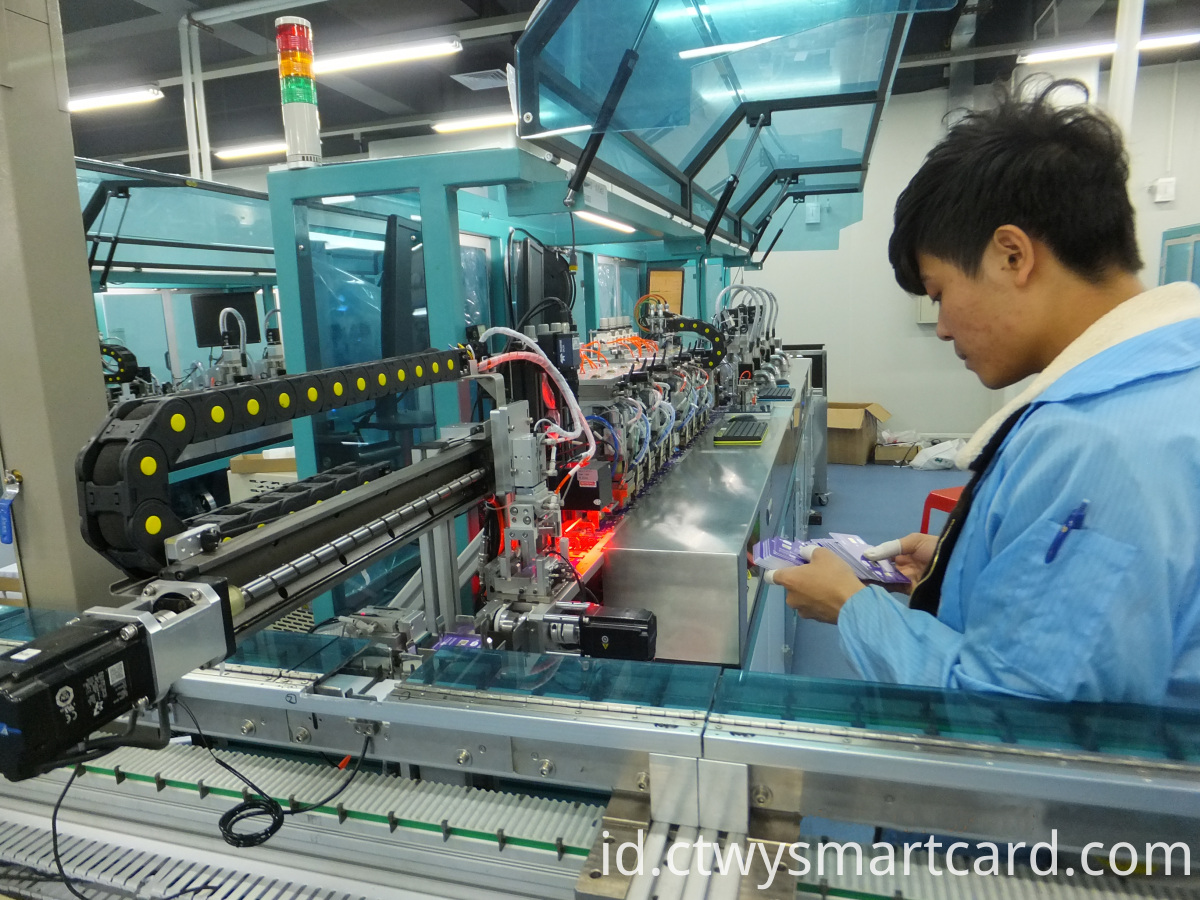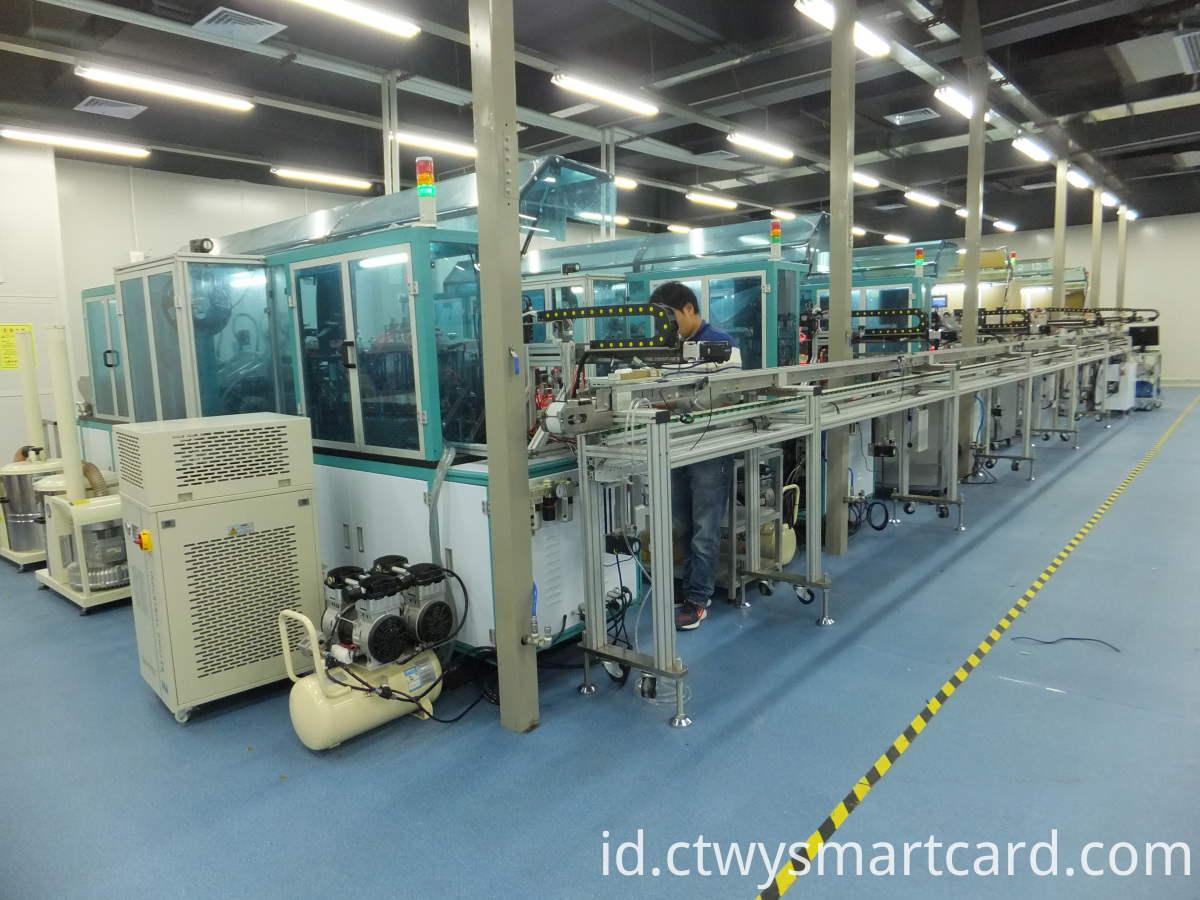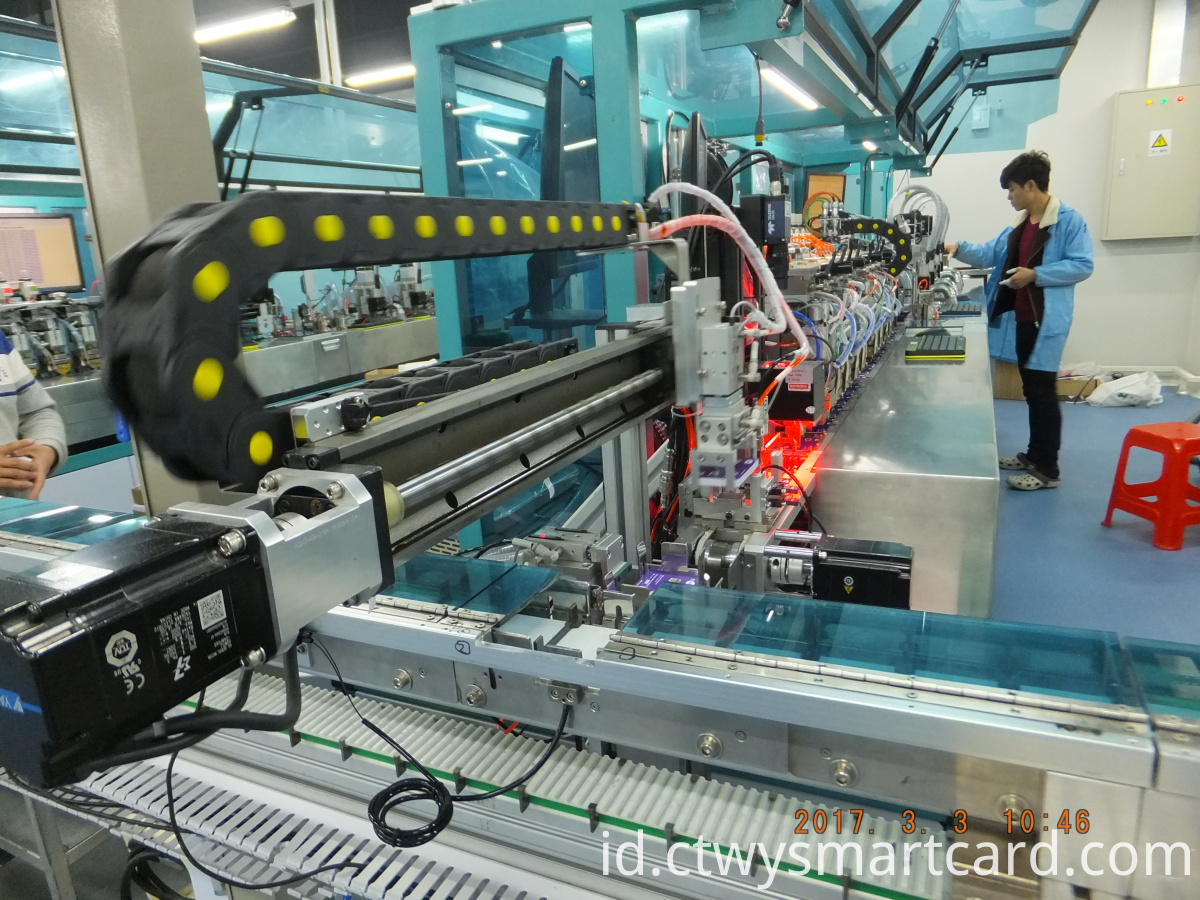 Kartu tebal mengimbangi mesin besar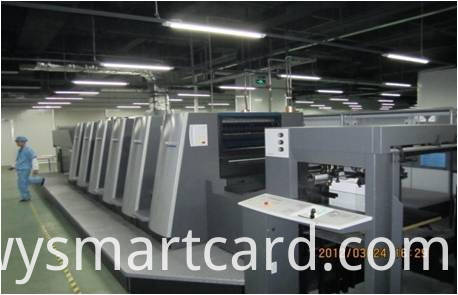 Kategori Produk : Kartu SIM > Kartu standar ISO